Dukaan - an eCommerce SaaS Solution Provider
We help building your own eCommerce business, make you compete with 10x big competitors in market!
What type of products you can sell online?
You can sell almost anything, cosmetic, jewellery, leather products, handmade items, dry fruits, toys, kids wear .. check following market size and why you should start your online store now.
Dukaan 6.1, an eCommerce SaaS
Earlier known as VTechis, now Dukaan, upgraded in Microsoft .Net Core 6+
Why to go for eCommerce SaaS solution
Here are few top reasons, why you should go for ecommerce saas!
As a business owner, you have many other important tasks to carry out apart from looking after ecommerce business.
To build a successful ecommerce business, you need to hire many people with different skills, which can be very risky, unless you have expertise in each of those areas.
Building an ecommerce platform is not one time job, it's a process that takes time to adapt with constant changing business demand.
It involves lot of skills, time and money, and you can get all of those without taking any headache, just by paying subscription fees.
We, as a team will work for your business to grow!
We empower your business with technology and digitalization expertise!
Manage your Dukaan online!
Display all your products, let the visitors browse your collection, change product price, optimize them for search engine, manage customers data, orders etc. all in one place!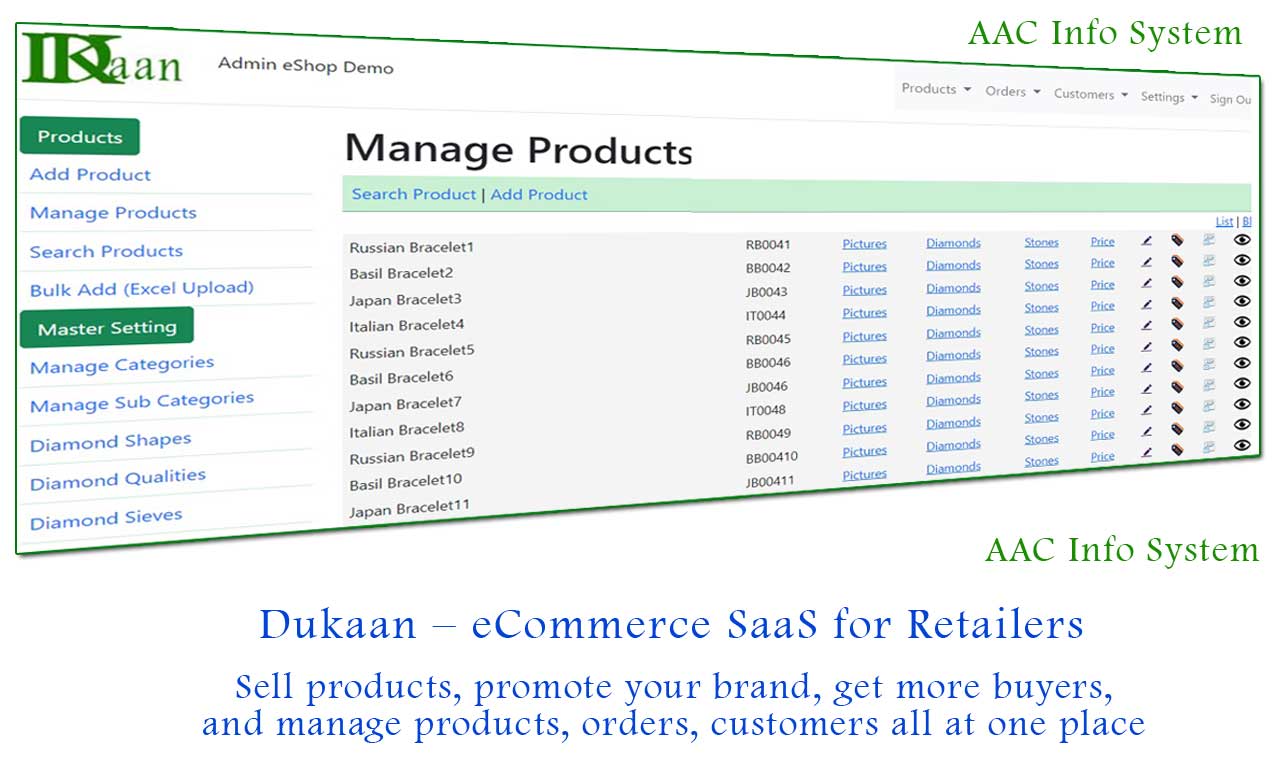 We help growing your business online 10x faster with Dukaan SaaS service, want to see demo ?